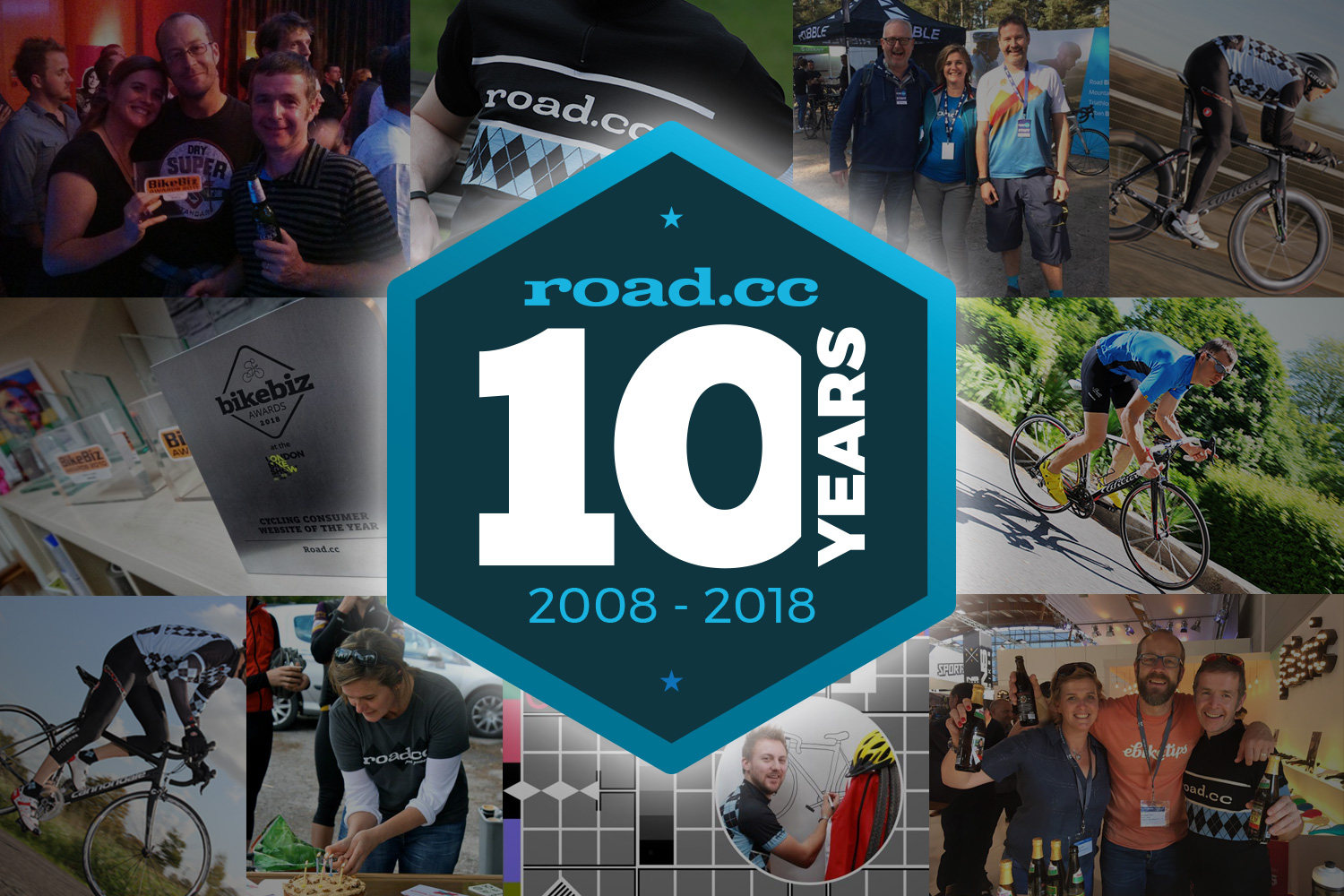 road.cc 10th birthday ride out
Happy Birthday to us!
Yes: road.cc will be 10 years old this September.
And to celebrate the best way we know how, there will be cycling, cake, pizza and beer. There are only 60 tickets and they're free, so don't hang about: reserve your ticket now.
You can join team road.cc with the editorial team on Friday 7th September from our HQ at Green Park, Bath.
We'll meet from 11am and depart at 12 noon before we take on some of the lovely hills and landscapes around Bath.
There will be pizza, birthday. cake and beers when you return!
It's 25-30 miles, there'll be a minimum of two groups, one fast, and the other where we'll stop now and then to enjoy the views.
And there'll be a special 10 birthday schwagaway....
Arrive from 11am, briefing 11.45am, depart 12noon.
So, what are you waiting for, register now to reserve your place! 
Venue
Green Park Road
,
Bath and North East Somerset, England
BA1 1JB