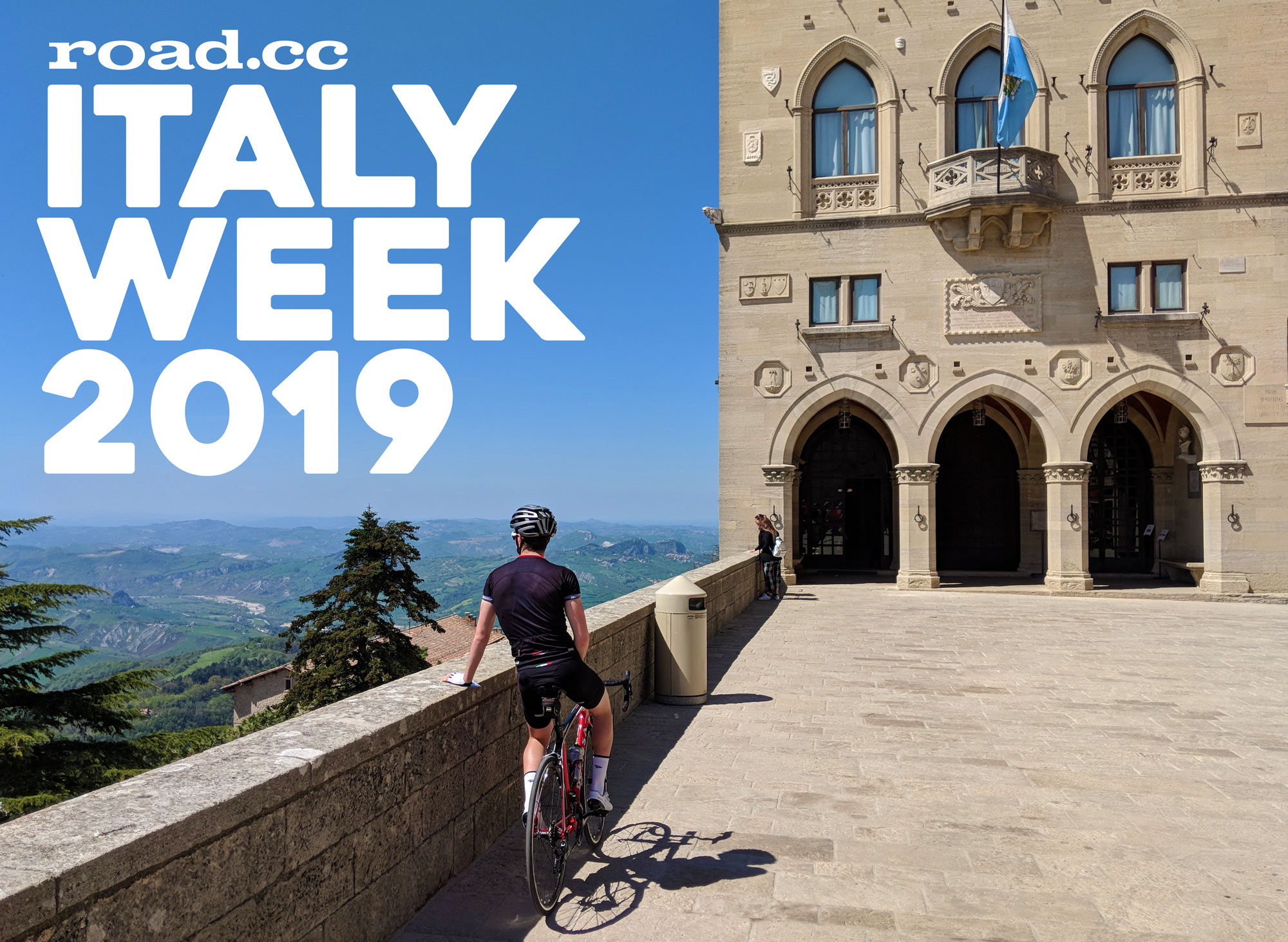 Hotel Belvedere, Riccione, Italy
Join us for the fantastic Italy Week at the Hotel Belvedere!
We've been going to the Hotel Belvedere for many years now, and we keep on coming back. The reason? It's a fantastic holiday, with great company and superb cycling. Marina and her team always pull out the stops to make your stay extra special. This year our trip to the Belvedere coincides with the start of the Giro d'Italia in Bologna, making it even better.
Key facts
Tuesday 11 June to Tuesday 18 June 2019
Bed, breakfast, evening meal and cyclists' buffet at Hotel Belvedere
Six days of fully guided riding for all levels of rider, including the route of this years stage 9 and 2014's Eremo summit finish
Optional entry into the Gran Fondo Riccione on Sunday 16 June
Free laundry service
Free access to the Spa and Wellness Centre
Country house BBQ
Wine and cheese tasting at local Agricola (supplement payable)
7 nights from €1,304 per person, based on two people sharing
Ryanair flights available direct from Stansted to Rimini (8km from the hotel)
Many flights to Bologna (1hr transfer)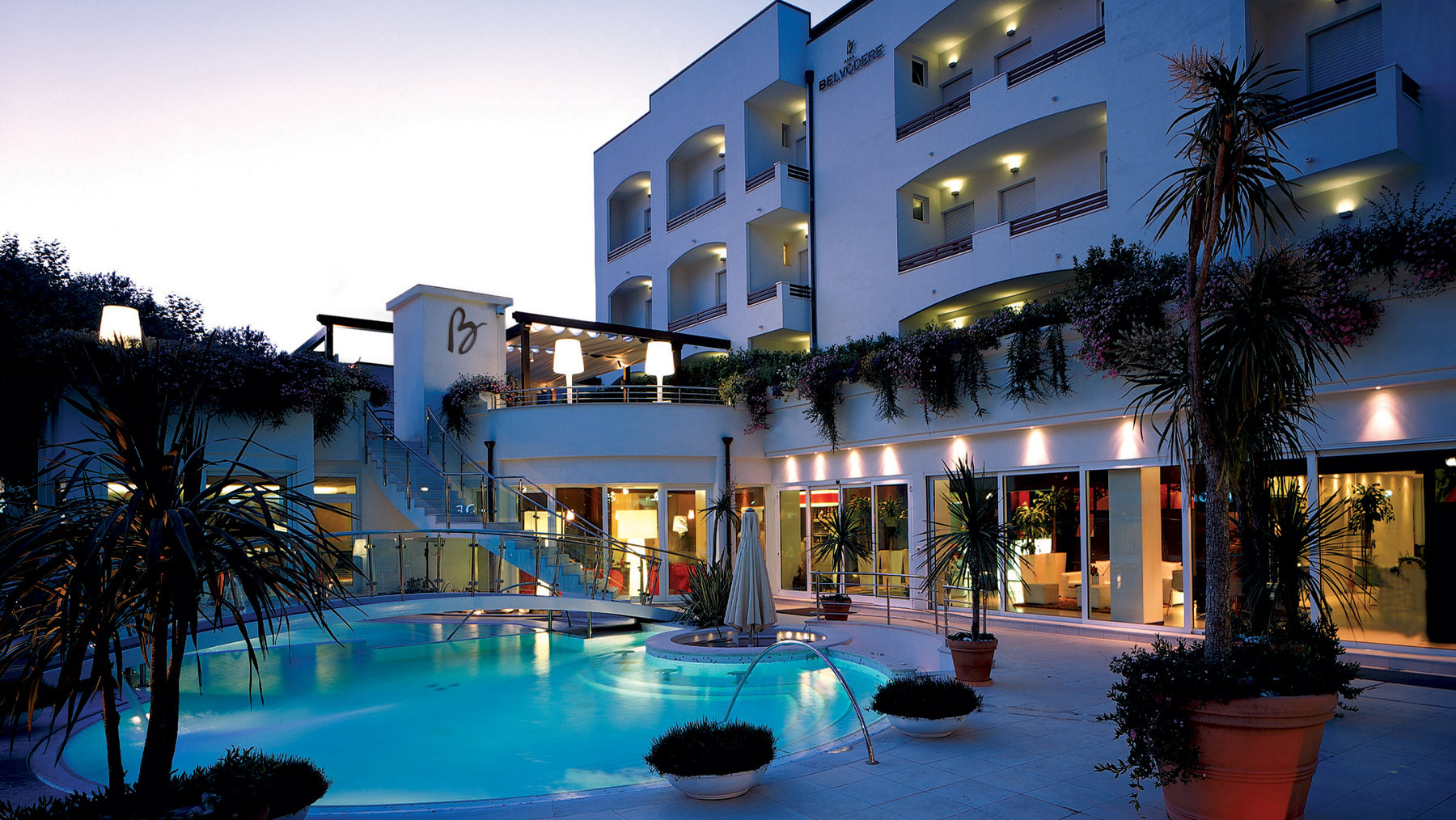 Your base: The second best hotel in the whole wide world
Really! Don't take our word for it: The Hotel Belvedere was voted the top hotel in Europe in the 2019 TripAdvisor Traveller's Choice awards, and second in the whole wide world. They really know how to look after you.
It's not just a great hotel, though: it's a great cycling hotel. There's a huge fleet of high-spec De Rosa hire bikes, so you don't have to take your own, although you can if you want. Whatever you decide to ride, your bike will be well looked after by the on-site mechanic. There's a secure bike shed and a workshop too.
In the cycling season the whole hotel is set up for riding. There's as many as five guided rides a day to suit all abilities; they leave after breakfast and are all back by about 2pm. You can have a packed lunch to take with you, and there's a huge and varied buffet every day when you return.
You can spend the afternoons in the extensive Spa and Wellness Centre, or by the pool with a beer, or you can wander into town, or to the beach, or even head out on your bike again if you're feeling fit. In the evening there's a fantastic three-course buffet meal with options to suit every diet, and house wine included. Remember to chuck your cycling kit in the basket when you get back and it'll be freshly laundered and ready for you to wear again by the time you head up for bed.
The riding: beautiful vistas, challenging terrain
There's lots of fantastic riding within reach of the Belvedere. Each of the hilltop towns – Montescudo, Gradara, Gemmano, San Leo, Verucchio – the list is almost endless – is a gem, usually discovered at the end of a testing climb and with a cafe serving cakes for a euro or two apiece. The university city of Urbino and the republic of San Marino are both within reach, as is the 1,250m Giro d'Italia summit finish at Eremo and the 1,400m Cippo Carpegna, Marco Pantani's training climb: remember that you're starting from sea level, too.
There's the imposing Furlo Gorge with its sinuous road trapped between high limestone cliffs. There's the beautiful Panoramico along the cliffs to the south of Riccione, overlooking the Adriatic. And all the time you're in the company of guides who know the area intimately, so there's no getting lost or stopping to check your bearings. Plus you're allowed to sit behind them and suck their wheels when there's a headwind. You're paying, after all.
Road.cc Italy Week: what to expect
We've put together a great itinerary for road.cc Italy week, cherry picking the best bits of all the weeks we've spent at the Hotel Belvedere. It's subject to change, but this is the kind of thing we'll have in store for you...
Tuesday to Monday: guided rides for all abilities
The Hotel Belvedere has a group of friendly and dedicated ride guides who'll lead you round the best routes in the area. If you don't fancy any of the headline rides listed on the other days here then there are always rides to cater for all abilities, and they all end back at the hotel with a delicious buffet lunch. On the Sunday the rides generally head along the beautiful Panoramico coast road and loop back to the hotel through the hilltop towns.
Optional: ride an Italian Gran Fondo!
On the Sunday you can opt to participate in the Gran Fondo Riccione, which starts just a stone's throw from the hotel. It's a challenging route with some big climbs, and there are three route options. The hotel can assist with registration. The cost of registration is included in the weekly price.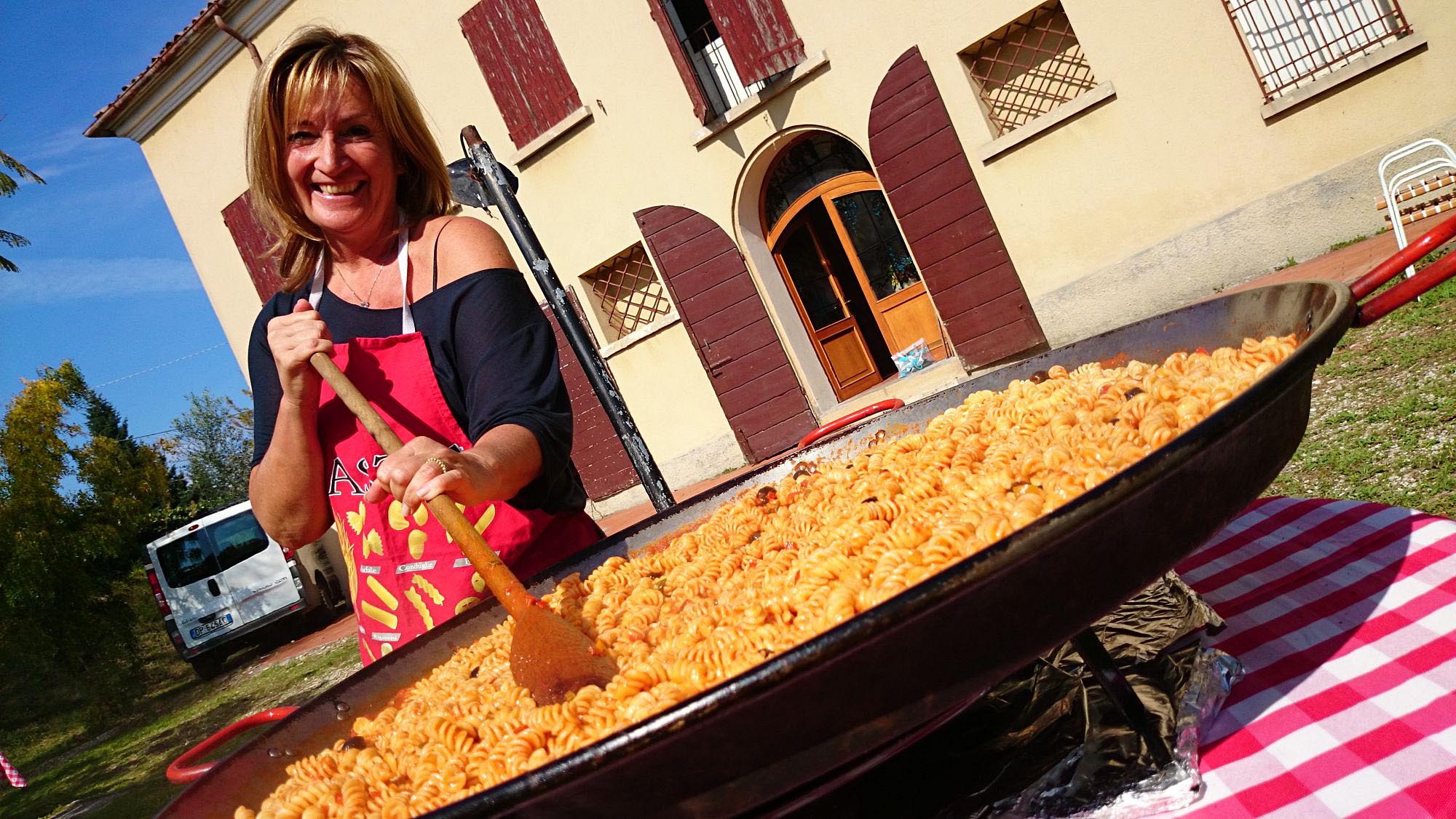 Wednesday: Eremo (Giro d'Italia 2014 stage finish), 100km
On Monday we'll head inland towards the imposing Carpegna mountain and try our hand at the climb to the Eremo ski station at 1,235m. There's some up and down to do before you get there, too!

Thursday: Wine and cheese tasting at Agricola Muretti
The Emilia-Romagna region is home to some fine produce, and it'd be a shame to spend a week there without trying any, right? One day's riding will end at Agricola Muretti in the hills above Riccione, where you'll get to sample a range of local produce before sitting down for a freshly-prepared lunch. With wine. And Limoncello. And some strange aniseed liquer they make you drink. You can normally get the bus back if you don't fancy the last bit!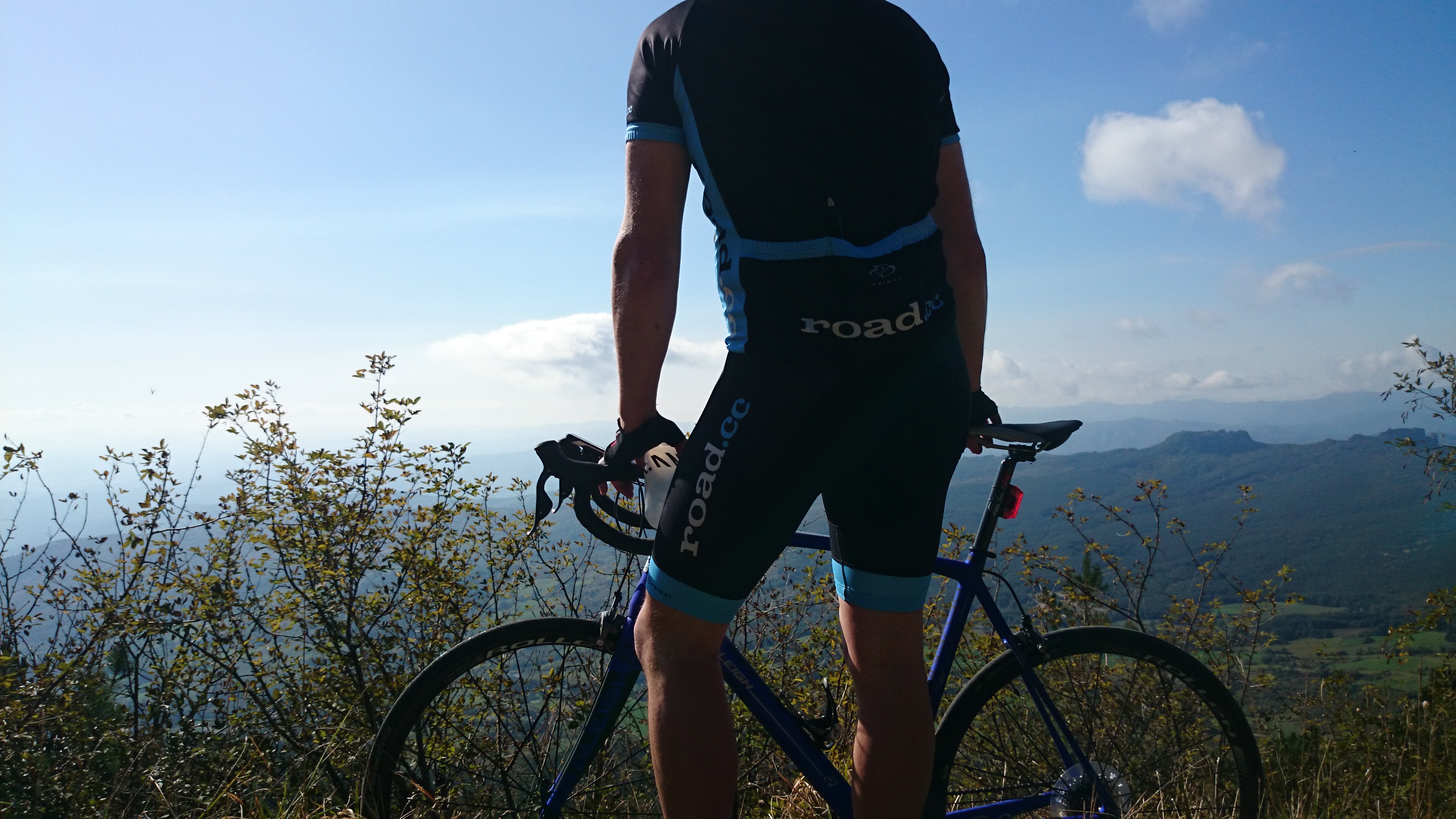 Friday: San Marino
On the Friday we'll head out to the Republic of San Marino, following the route the pros will have taken on Stage 9 of the 2019 Giro d'Italia. After a coffee (and taking in the amazing views) we'll loop back to the hotel.
Saturday: An easy day before the Gran Fondo
Or if you don't fancy the Gran Fondo you can make Saturday another big one!
Sunday: Get your game face on
As we discovered last year, there's no hanging about at an Italian Gran Fondo. It's full gas right from the off!
Monday: Whatever you've got the legs for
That might just be rolling along the sea front to get an ice cream... or it might be another big day
What's included in the road.cc Italy Week package:
Hotel room for 7 nights
Breakfast, cycling packed lunch, cyclists's buffet, evening meal
Wine with evening meal
Guided rides every day with the Belvedere guides and the road.cc team
Cycling kit laundry (€5 refundable deposit)
Use of the Wellness Centre (massages and treatments not included)
What's not included
Flights and transfers
Bike hire
Wine and cheese tasting at Agricola Muretti
Gran Fondo Selle Italia entry
Beers from Max at the bar
How much does it cost?
7 nights from €1,304 per person, based on two people sharing a basic room. Glamour rooms and suites are available. Use the enquiry form below for more details.
Venue
95 Viale Gramsci
,
Riccione
,
Riccione, Provincia di Rimini
47838
Enquire about road.cc Italy week